The Vault: Top 10 Mobile Games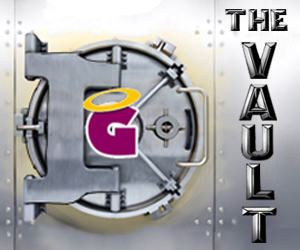 If there's one thing that's certain about GodisaGeek.com, and something that you'll be well aware of if you're a regular visitor, it's that we love our mobile games. Almost all of us play them in our spare time and we even have a feature dedicated to reviewing four of them a week with Mobile Monday. We thought it would be a good idea to make a list of our favourite mobile games of all time, at least so far.
You wanted the best, you've got the best, the hottest (gaming) apps in the woooorld…erm…Kiss?
So here it is, the GodisaGeek.com Top 10 Mobile games; in no particular order, of course.
Broken Sword: Shadow of the Templars – Director's Cut: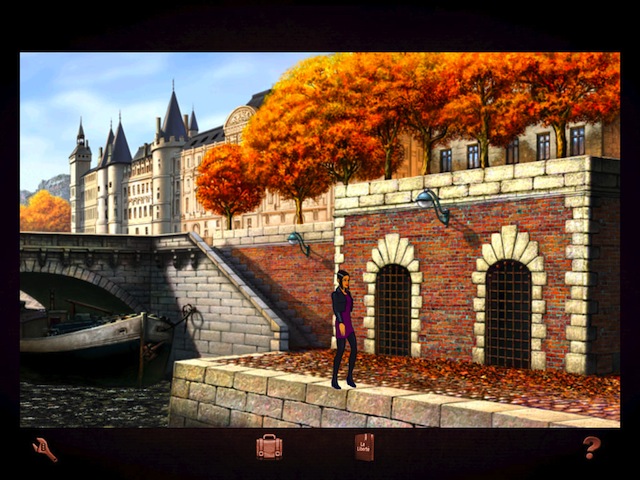 This re-working of the classic Point and Click Adventure feels like such a natural step for the iPhone. The Nintendo DS showed that touch-based control was the perfect partner for Adventure gaming, and the iPhone has taken that idea and ran with it – combining that tactile control method with the idea that gamers can take an interactive novel with them on the train, instead of a traditional paperback. Adventure games have always bridged the gap between fiction and gaming, and Broken Sword is one of the finest examples – popularising the Templars long before Dan Brown did so, and with cinematic flair and a fantastic atmosphere. Broken Sword will pull you in and leave you hooked.

Jetpack Joyride: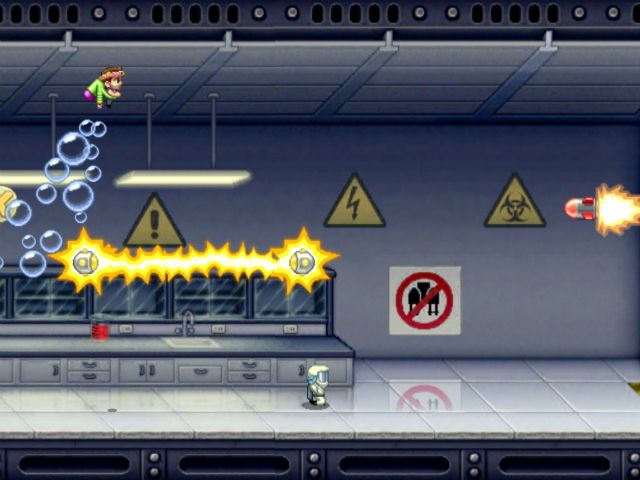 Such a simple premise and very basic gameplay doesn't hold back this game from being an addictive and involving title. In fact, as we have seen again and again with games such as Angry Birds – simplicity is often a plus point. Anyone can pick up the mechanics of the title and its old-school collecting and twitch gameplay is timelessly addictive. You will find yourself coming back over and over just to collect more coins, fly a longer distance or blow up more Scientists – for example.
Cut the Rope: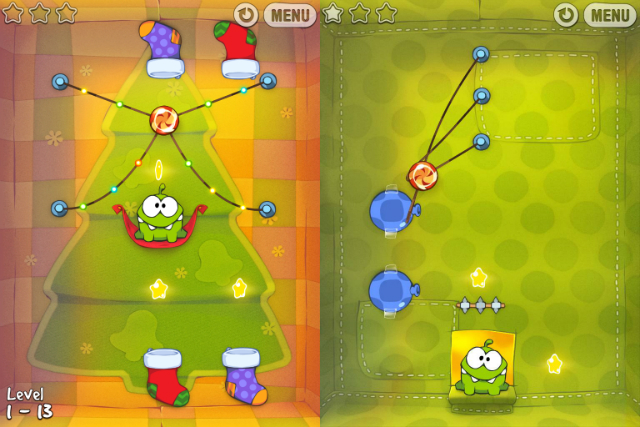 As Fruit ninja showed us, chopping actions are very intuitive on iPhone screens. Combine the chopping mechanic from that game with the puzzling ideology of Angry Birds, and you are left with Cut The Rope. Endlessly addictive levels and fiendish puzzles await. And it helps that the mascot, Om Nom, is cute – and marketable. But the puzzle design is the most important factor – and there are some really clever ideas in here where momentum, timing – and even the laws of gravity – must be considered, if you want to successfully clear the stage.
Game Dev Story: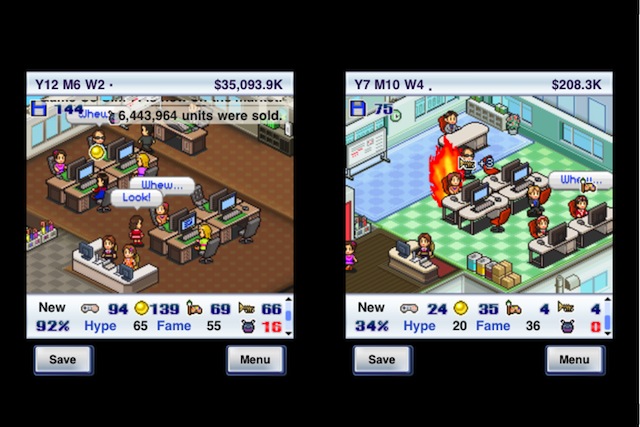 Quite a few of us will have dreamed of running our own video game studio at one time or another, even if it's just because you've had the passing thought of "I could do better than that!". Game Dev Story allows players to put their money where their mouth is and make their dreams a reality; in the digital world at least. In the game you can choose the genre that you're going to make your next game, how much money you're going to give to it as well as how many people you're going to hire for each task. It's like a typical management game (something that I LOVE) but with the added benefit of being about making video games. Pure win.
SPY Mouse: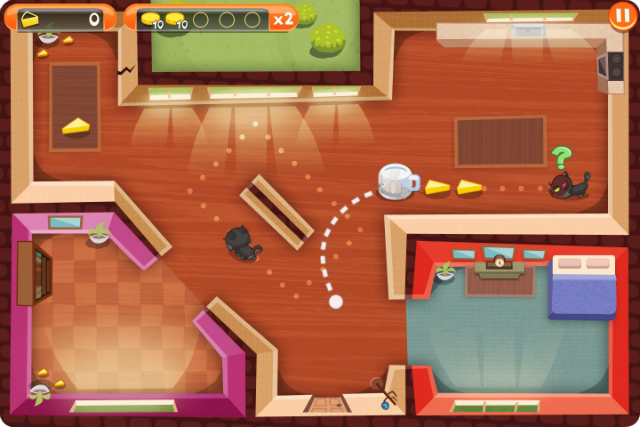 Draw games are something that always make an appearance on the iOS App Store, the craze really started with games such as Harbor Master and Flight Control, and those are perfectly acceptable forms of the genre, but things really started to heat up when SPY Mouse from Firemint Studios and EA was released. The player has to draw a line between the title character and all the pieces of cheese that are located around the level, trying to get to the end before you're caught. It all sounds simple, and in essence it is, but at the later levels you'll find some truly difficult levels; and you won't be able to stop playing because of it.
Puzzle Agent: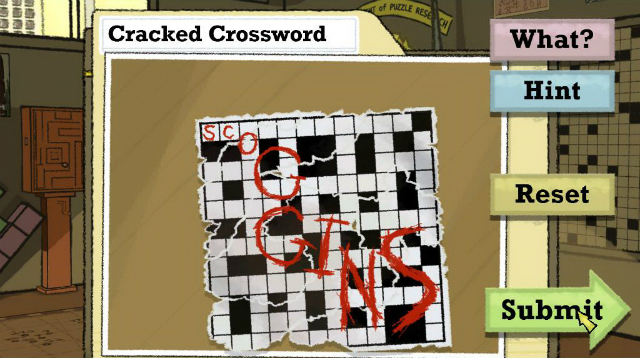 Following on in the best traditions set down by Professor Layton, Puzzle Agent and its sequel present us with a bottomless pit of puzzles and brain teasers, all wrapped around a quirky and funny storyline. It may borrow heavily from the structure of the Level-5 puzzler, but the hand-drawn cartoon style of Graham Annable and the small-town Americana gives Puzzle Agent a feel very much of its own. Its mystery will draw you forward through the game, even when you might struggle with a puzzle, whereas sometimes the Layton stories were strongly second-best. As amusing as it is confusing, Puzzle Agent is a strange creature, but one that must be sampled.
Superbrothers: Sword & Sworcery EP: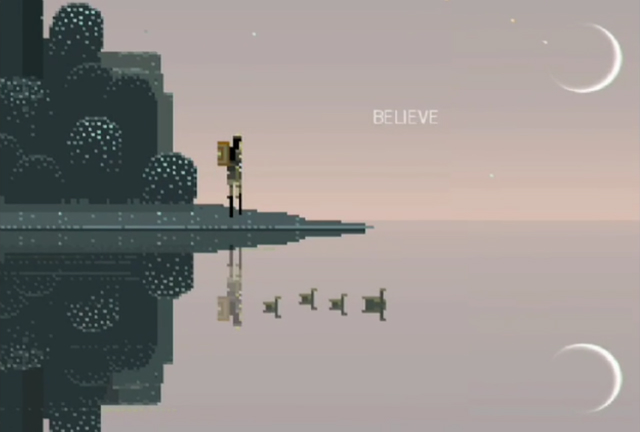 The title is so stylish that it will capture your imagination immediately. The retro aesthetic fits the iPad perfectly – but that isnt to say that the game is old-fashioned or simple. The pixel art is as beautiful as any hand-drawn game background. Evocative of titles such as Another World and Flashback, the title may be a little light on pure gameplay, but the exploratory action immerses you with its audio visual flair and will take you to a fantasy realm.
Monkey Island Tales HD: Episode 1: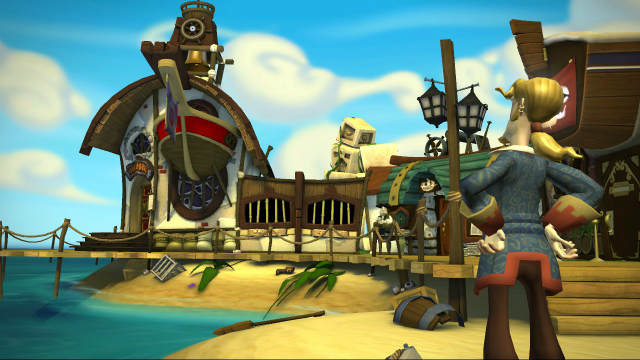 Telltale Games took on a difficult task when they set out to continue the beloved Monkey Island series, for a new generation. Lucasarts had almost run the series into the ground with a disastrous fourth game, coupled with years of neglect. So Telltale had to try something new. Their usual episodic format was great for iOS gaming – bite-sized chunks that could tell a focused story brough the series back on track and the design team found a 3D system that could offer a modern experience, without losing too much of the classic Adventure Game aesthetic. It may not match up to the first two classic Monkey Island titles, but Telltale have created a worthy spin-off.
Traffic Wonder: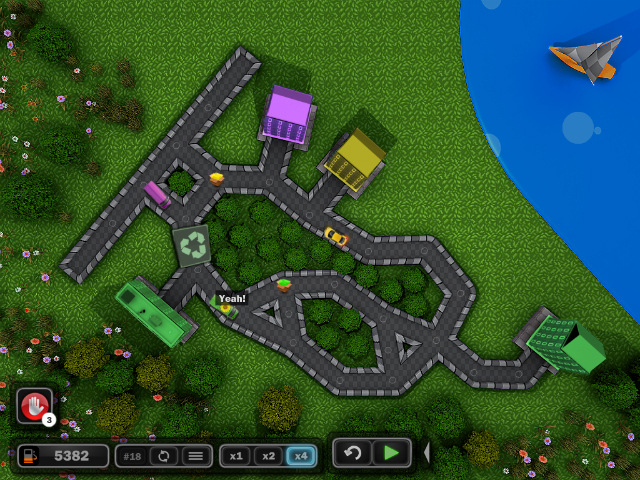 One of the games that truly surprised us with just how addictive it was is the newly released Traffic Wonder from Yo Ambulante. The simplistic gameplay screams out to be played, with all the player having to do is draw a line between where the cars on the level are towards the garages that they need to be in. The difficulty comes in when you realise that you have to get everything into the correct position without crashing into each other, and without running out of fuel. This might not seem like a difficult obstacle but it most certainly is. A lot of the time there's only a single path that will get you to the end of the level with a decent score; and there's often hundred of potential paths to choose from. Pure addictive gaming.
League of Evil 2: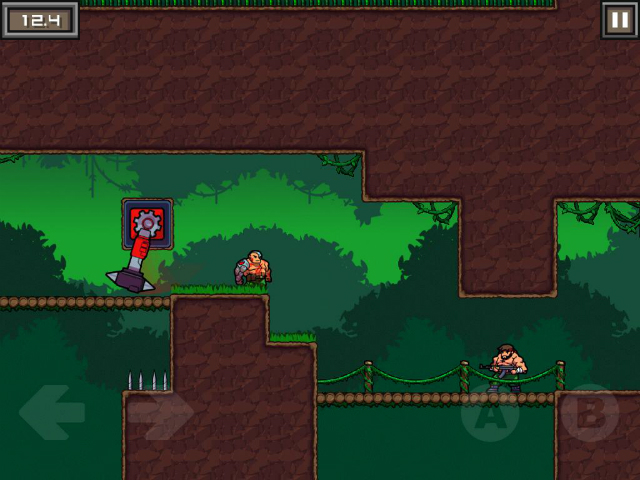 If you've played Super Meat Boy then you'll understand the addictive nature of such a challenging game. League of Evil 2 is more of the same, a different aesthetic, a different story but almost identical gameplay elements. This game is an excellent title to add to your iPad's gaming repertoire in its own merit, but the fact that it's compatible with the iCade system, allowing players to play the game as accurately as possible, takes it to a whole new level of awesomeness. If you're a fan of Super Meat Boy then you need to give this game a go, and if you've got the iCade system, it's an absolute no-brainer.
Now it's over to you! Let us know your top Mobile games in the comments below.