Alienware M17xR4 Gaming Laptop Review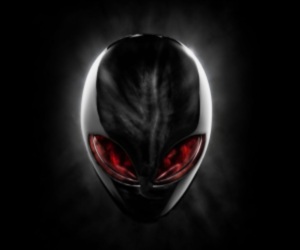 Product: M17xR4 Gaming Laptop
Manufacturer: Alienware/Dell
Price: Staring from £1299
PC gamers seem to be a dying breed nowadays, with more and more games that were previously PC exclusive making their way to the home consoles – systems that have a definitive set of hardware – there are less and less reasons to go out and buy a top end gaming system; that doesn't stop people doing it though. While the PC gamer may be dwindling in number out there in the wild there's no doubt in my mind that they'll never die out for good, most of them are simply too stubborn to do anything like that, and almost all of them know exactly where their loyalties lie. You can almost bet on the fact that a person who defines themselves as a "PC Gamer" will have built their own systems, they will have picked out the exact processor they want to use, the RAM, even the motherboard. They will have lovingly built the monstrosity that will become their new gaming rig, like some sort of modern-day Dr. Frankenstein, screaming to the heavens as the first surge of power lights up the innards, all before the operating system is installed.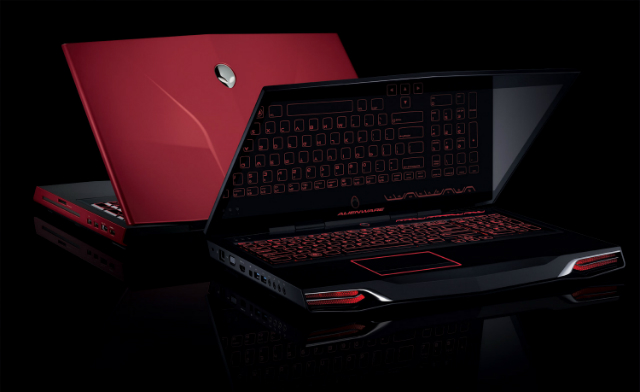 There is however, a different group of PC gamer, the kind of people who don't built their own systems, generally not because they can't but because they'd rather start playing their games as soon as it arrives. They don't really care too much about what's in the machine as long as it runs their favourite games at the best quality available; just think of it like a console. One thing is almost certain though, no matter which type of PC gamer you are, if you're a fan of high end gaming rigs, whether you're building them yourself or just buying one already made, you will have heard the name 'Alienware'. The name has become synonymous with PC gaming and with putting together expertly crafted, sexy looking gaming desktops and laptops. The particular model that I recently had the chance to get my hands on was the brand new M17xR4, the fourth revision in the hugely popular M17x Gaming Laptop line.
Upon receiving the behemoth, the first thing that I noticed – and it will be the first thing that anyone notices – is just how heavy the thing is. I don't know exactly what I was expecting, the laptop does pack an almighty punch, but maybe just hearing the 'laptop' in the name made me think it was significantly lighter than it ended up being. That being said, if you're going to spend upwards of £1,300 on a laptop specifically to play games on, you're going to want to know that you've bought something relatively substantial with your money; the weight alone will do just that.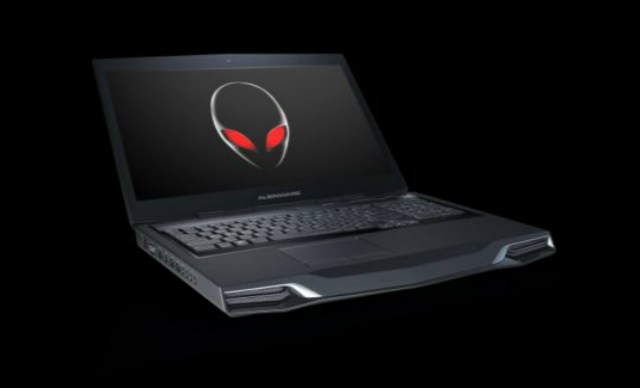 The model I reviewed had a 64GB solid state drive installed and was pre-installed with Windows 7. As you can imagine, with this setup I was inside the operating system and installing my games within a matter of minutes. If you were on the fence about just how much of a difference having a solid state drive run your operating system and then using a traditional hard disk drive for storage, let me tell you that with the solid state drive, coupled with the i7-3610QM processor that the machine had, I was ready and raring to go almost as soon as I'd pressed the small alien head that's used as a power button. Yes, I was loving the speed of the boot-up process.
The first real test I threw in the direction of the Alienware M17x was Battlefield 3, which is still holding firm at one of the best benchmark games out there at the minute for testing new gaming rigs. Crank the game up to it's 'Ultra' setting, jump in and see how the computer handles itself. Needless to say, the M17x saw the game's 'Ultra' setting as a walk in the park on a particularly fine morning, but that should be no surprise considering that the M17xR4 is boasting an AMD Radeon 7970M dedicated graphics card with 2GB of on-board memory and a i7-3610QM processor capable of turbo boosting itself. The frame-rate never dropped below anything that wasn't manageable, and everything looked fantastic, as you'd imagine. I even took the opportunity to play the game on my huge 51" TV (using the HDMI output) and found myself enjoying Battlefield 3, something that I hadn't been able to say until now. I'm not saying for a second that Battlefield 3 is only enjoyable if you play it at its maximum quality settings, but it doesn't hurt it either.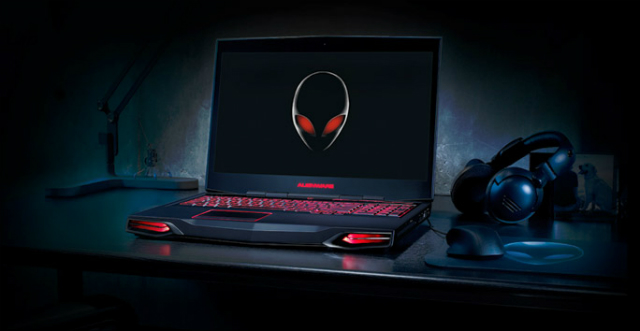 If you're in the market for a new laptop that will be capable of anything you can throw at it for a good couple of years to come then your eyes should be firmly set on the Alienware range of gaming laptops. If you'd have told me five years ago that I'd be sitting down with a laptop that's more powerful than any desktop PC I've ever used, I'd have looked at you like you were crazy, but Alienware have made a business out of doing just that, and they're doing a damn fine job of it too. If you can overlook – or afford – the price tag of the M17xR4 and you're wanting a gaming laptop, then you don't need to look any further. This is exactly what you're looking for.
3DMark 11 Score: P5804 (Basic test, 1280×720 Resolution, Default Settings)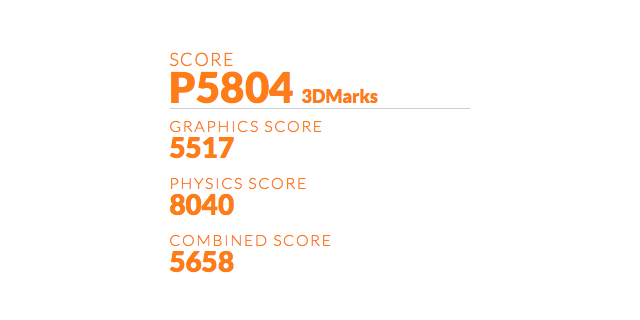 FEATURES: (As usual with Dell laptops you can choose from a range of upgrades to make the laptop more suited to your own personal need, hence the giant list of components. Obviously you're not going to get three processors, just one, you pick one at checkout):
Processor:
Intel® Core™ i7-3610QM (6MB Cache, up to 3.3GHz w/ Turbo Boost 2.0)
Intel® Core™ i7-3720QM (6MB Cache, up to 3.6GHz w/ Turbo Boost 2.0)
Intel® Core™ i7-3820QM (8MB Cache, up to 3.7GHz w/ Turbo Boost 2.0)
Operating System:
English Windows® 7 Home Premium (64 BIT)
English Windows® 7 Professional (64 BIT)
English Windows® 7 Ultimate (64 BIT)
Memory:
6144MB (1x2GB + 1x4GB) 1600MHz DDR3 Dual Channel
8192MB (2x4GB) 1600MHz DDR3 Dual Channel
12288MB 1600MHz Dual Channel DDR3 (2x2GB + 2x4GB )
16384MB (2x8GB) 1600MHz DDR3 Dual Channel
24576MB 1600MHz Dual Channel DDR3 (2x4GB, 2x8GB)
32768MB 1600MHz Dual Channel DDR3 (4x8GB)
Video Card:
2GB GDDR5 NVIDIA® GeForce® GTX 660M
2GB GDDR5 NVIDIA® GeForce® GTX 675M
2GB GDDR5 AMD® Radeon™ HD 7970M
Display:
17.3″ WideFHD (1920 x 1080) WLED LCD
17.3″ 120Hz w/ 3D Bundle WideFHD (1920 x 1080) WLED LCD
17.3″ WideHD+ (1600 x 900 ) WLED LCD
Audio and Speakers:
Creative Sound Blaster Recon3Di High-Definition 5.1 Audio with THX TruStudio Pro Software (Standard)
2.0 Speaker configuration
Audio Powered by Klipsch
7.1 Digtial Audio out using HDMI out connection or S/PDIF Optical port .
Networking and Wi-Fi Options:
Integrated 10/100/1000Mbps Gigabit Ethernet NIC (Standard)
Intel Centrino Wireless-N 2230 With Bluetooth 4.0 (Standard)
Hard Drive:
Up to 2048GB hard drive (5400RPM)
Up to 1224GB Solid State hard drive
Up to 1024GB hard drive (7200RPM)
Optical Drive:
Slot-Loading 8x SuperMulti Drive (DVD±R/RW) (Standard)
Slot-Loading Dual Layer Blu-ray Reader (BD-ROM, DVD±RW, CD-RW)
Power:
High Capacity 9-cell Lithium Ion (90whr)
Camera:
2.1 Megapixel Full HD Camera with dual digital microphones
External Chassis Connections:
(1x) Power/DC-in Jack
(4x) SuperSpeed USB 3.0 Ports
(1x) eSATA 3Gb/s + USB 2.0 Combo port (with PowerShare Technology)
(3x) Auto-sensing jacks for Line-out (2 line out; 1x SPDIF/Headphone)
(1x) Microphone Input jack
(1x) RJ-45 (10/100/1Gb IPv6)
(1x) HDMI-1.4 output with Audio
(1x) HDMI-1.3 input with Audio
(1x) mini-Display Port
(1x) VGA Port (DB-15)
(1x) 9-in-1 Media card reader
Color Options:
Stealth Black with Soft Touch Finish
Nebula Red with Soft Touch Finish
System Dimensions:
Height: 44.5 mm (1.75 inches)
Depth: 304.30 mm (11.97 inches)
Width: 410 mm (16.14 inches)
Starting at weight: 4.26 kg (9.39 lbs)
Keyboard:
4-Zone, multi-color RGB, 82 key keyboard with AlienFX lighting controls
Software:
Alienware Command Center:
AlienFX
AlienTouch
AlienFusion
AlienAdrenaline
Software Personalization Options:
Avatar
Wallpapers
Auto Updates