E3 2012: Just Dance 4 will Strut its Stuff on Wii U with Exclusive Features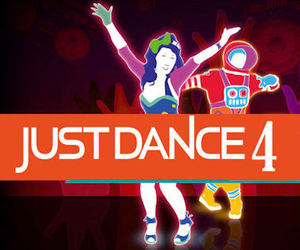 Ubisoft have announced that they will be bringing the number-one selling Dancing game in the world to the Wii U console for launch. Just Dance began life on the Nintendo Wii, so it seems fitting that the Wii U version will sport some exclusive features that you won't see on any other platform.
The exclusive modes will include "Puppet Master" mode – which allows a fifth player to direct the dance moves which the other players (up to four, each with a Wii Remote) on-screen will have to perform, with the Wii-U touch-screen Gamepad. They can even be a little bit evil and drag the moves out, forcing players to sustain difficult moves for longer, for instance.
Ther other Wii U feature will be the "Stand-Alone Mode", where the Wii U Gamepad can be taken away and played with as a sperate game. This isn't shown clearly, and the full details of this mode are based purely on what is seen in the trailer, so it is up to you to come up with your own conclusions until Ubisoft come out with some more details.
Also, for those who want more information, here are some of the tracks the announced for the game so far:
Call Me Maybe – Carly Rae Jepsen
Disturbia – Rihanna
Good Feeling – Flo Rida
Maneater – Nelly Furtado
Moves Like Jagger – Maroon 5 ft. Christina Aguilera
Never Gonna Give You Up – Rick Astley
Rock Lobster– The B-52′s
So What – P!nk
Super Bass – Nicki Minaj
You're The First, The Last, My Everything – Barry White
What Makes You Beautiful – One Direction
Wild Wild West – Will Smith
See the game in action below:
Just Dance 4 will be available on Wii U, Wii, Xbox 360 and PlayStation 3 when it launches on October 4th this year.