E3 2012: Wii U Games Line-up Round-up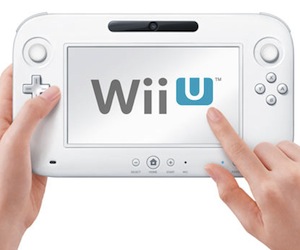 For the first time in a long time, a Nintendo console will be launching with what seems like a very deep and varied selection of games. Also, for the first time in sixteen years, a Nintendo console will be launching with a brand new Mario title – specifically designed for that console – and that game is New Super Mario Bros U.
The list of games also – somewhat surprisngly for a Nintendo machine, includes a lot of third-party support, and mature games at that – something that Wii fans were crying out for for years. We can only hope that this will result in a much more diverse game catalogue for the Wii U over the next few years – which will only be good for gamers and for competition between consoles.
Here is the list of featured titles from the Wii U E3 presentation:
New Super Mario Bros U
Nintendo Land
Scribblenauts Unlimited
Just Dance 4
Lego City: Undercover
Batman Arkham City: Armoured Edition
ZombiU
Mass Effect 3
Assassin's Creed 3
Ninja Gaiden 3: Razor's Edge
Aliens Colonial Marines
Darksiders 2
Tekken Tag Tournament 2
Project P-100
Trine 2 Director's Cut
Game & Wario
Wii Fit U
SiNG
Rayman Legends
Pikmin 3
Get a glimpse of all of those games in action on Wii U below:
The Wii U still doesn't have a confirmed release date or price, but we will let you know as soon as it does.