FIFA 13 Ultimate Edition Details & Pre-Order Incentives Revealed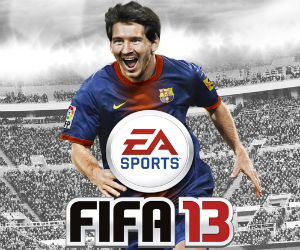 Looking forward to the release of FIFA 13 later this year? Then you may want to consider taking advantage of these pre-order incentives.
The FIFA 13 Ultimate Edition will grant players 24 Ultimate Team packs (one per week), which adds up to over £15/$25 worth of content.
There are also two retailed exclusive bonuses available when you pre-order any edition, standard or Ultimate.
Amazon:
10,000 EA SPORTS Football Club Credits to redeem against in-game  items such as special celebrations, Virtual Pro attribute boosts, extra matches
in Head-to-Head Seasons mode, and more from the new EA SPORTS Football Club.
GAME:
Exclusive adidas All-Star Team comprised of 23 of the world's top players, such as Lionel Messi, Nani, Karim Benzema and many others. The exclusive squad will feature special adidas kits that can be used in Online Pro Clubs.
Which pre-order incentive will you go for, does the Ultimate Edition tickle your fancy?
FIFA 13 will launch later this year, find out more about the game by checking out our hands-on preview.
[nggallery id=951]