Nintendo Pre-E3 Show Reveals New Wii U Info, Watch it Now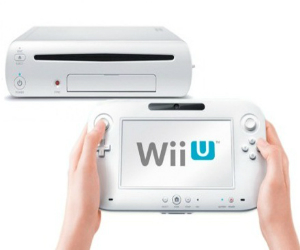 Late last night, Nintendo aired their pre-recorded pre-E3 edition of Nintendo Direct, where a few new features were revealed, along with confirmation of the final Wii U Gamepad stylings.
Along with the confirmation of the final design, the focus was again mostly on the Wii U controller, now confirmed as being titled "Wii U Gamepad". There was also a Wii U Pro Controller revealed, which looked a lot like an Xbox 360 controller – though before people get their knickers in a twist, let us not forget where other people borrowed from in the first place; Nintendo – and the reveal of what looks to be Nintendo Network's answer to Xbox LIVE, the Wiiverse.
It appears that Nintendo will be focussing heavily on changing the mantra "Alone Together" to "Together, Better" via the Wiiverse and social means, continuing to show how we can share experiences through the Wii U Gamepad and its interaction with our existing technology.
But enough from us, check out the images of the Wii U Gamepad and Pro Controller below, then watch the video to see the Wiiverse in action, along with plenty more. But most importantly, let us know what you think of this pre-E3 edition of Nintendo Direct in the comments below, we're specifically interested in hearing what games you want Nintendo to show at their E3 press conference on Tuesday.
[nggallery id=929]
Nintendo are set to announce plenty more about their brand new console, Wii U, at their E3 press conference on Tuesday. Nintendo Wii U is set for a worldwide release late this year.