Final Fantasy XIII-3 Rumours Continue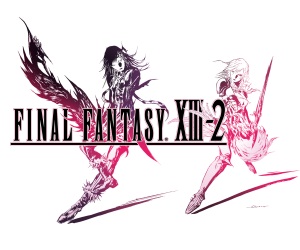 Final Fantasy XIII-2 , still a fresh release at the time of writing, was met with luke warm review scores. It surprised gamers with its announcement due to the rarity with which Square Enix releases a "dash 2" sequel. In fact, the idea was unprecedented until Final Fantasy X-2 came along; a game that also met mediocre review scores.
With so much working against it, the notion of a Final Fantasy XIII-2 was unthinkable in my book. As such, you can imagine my surprise when sultry voiced Rachel Robinson announced that there had been a lot of talk in the industry about the possibility during Connecticon, a small and intimate multi-media convention in Hartford, Connecticut. Adding that she was excited about the concept, she quickly insisted that she couldn't discuss the topic any further.
Rachel Robinson is primarily known as the voice of Fang in both Final Fantasy XIII and Final Fantasy XIII-2.
Do you think that Square Enix should devote resources to another sequel?