FIFA 13 and Madden 13 Confirmed as Wii U Launch Titles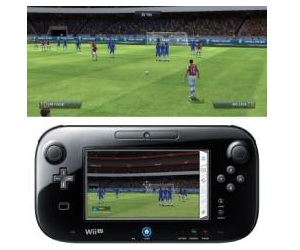 EA has confirmed it's two biggest sports titles, FIFA and Madden, will both be available at launch for Nintendo's new console, Wii U.
GamePad integration has been confirmed, showing EA aren't afraid to work with console specific features, both titles are already set to feature Kinect support on 360.
In FIFA players will be able to line up free-kicks, make subs, and change tactics. Madden will no doubt feature similar systems, allowing players to pick plays and tweak runs.
EA Sports boss Andrew Wilson said:
We challenged our teams to develop innovations designed specifically for the Wii U, and to create new ways to play that would bring players of all abilities together. Our teams have truly delivered creative new football experiences with  FIFA 13 and  Madden NFL 13 for the Wii U.
Will the Wii U specific features influence what system you choose to play these games on?