Halo 4 Original Soundtrack and Remix Album Coming October 22nd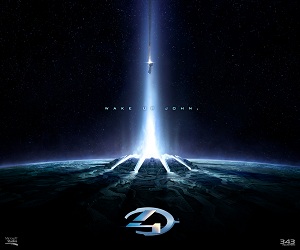 Halo games have always come packing the iconic tunes, and Halo 4 looks to continue that trend with the release of a soundtrack album, and for the first time a professionally remixed sidekick. Read on for details.
Halo games have been bringing the noise since day dot, the first time you booted up Halo: Combat Evolved and hit the menu screen. The eerie, iconic choir music that signifies all things Halo has gone down in game music history, and has been built upon by creator Michael McDonald for subsequent sequels and prequels. This time around, composer Neil Davidge (Massive Attack) picks up the mantle as soundtrack producer.
The Halo 4 Soundtrack will launch in an individually numbered and limited edition 2-Disc box set, with one disc being the original score, and the other a special remix album featuring some of the world's best known electronic music producers, including DJ Skee, Sander Van Doorn, Gui Boratto and more.
"It was an honour to compose and produce the 'Halo 4' score," said Davidge. "I am so proud of the way the OST has turned out and to have had the opportunity to evolve the great legacy of 'Halo' music. To be able to then collaborate with these talented DJ's and musicians on various remixes was a real bonus as it is always fun and interesting to see how others interpret and reimagine what you have created."
The Halo 4 Soundtrack albums will launch simultaneously on October 22nd, with both digital and physical CD copies available to purchase if you like you music to be optical and shiny. You will have the option of choosing if you want both the remix album and the OST, or just one or the other, how nice of Microsoft to give us a choice.
Stay tuned to GodisaGeek for all the latest on Halo 4, as we build up to the release of one of this year's most anticipated games.