Transformers: Fall of Cybertron Launch Trailer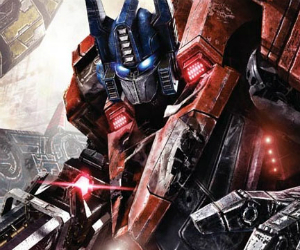 Autobot fans, transform and roll out for a new trailer!
High Moon Studios prove that they are more than meets the eye, with a launch trailer for their latest robot/vehicle simulator, Transformers: Fall of Cybertron.
While the demo is already available to play on the internet, I'm sure fans of the Autobots and Decepticons are chomping at the bit to play the finished game – So here's that trailer to get you excited for this Friday's release.
We interviewed High Moon Studio's game director, Matt Tieger back in February.