10 New Dance Central 3 Tracks – Plus Pre-Order Bonuses And In-Store Exclusives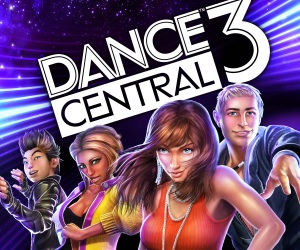 Mega selling, immensely fun dance 'em up Dance Central gets its third instalment on the 19th October, and we have been given details of ten new tracks that will be included in the game. There is no doubting the jiggy credentials of these tracks, and we would request that you also pour out a little liquor for Heavy D, who was sadly taken from us recently.
The ten bangers are as follows:
Black Eyed Peas – "Boom Boom Pow"
Flo Rida ft. Sia – "Wild Ones"
Heavy D & The Boyz – "Now That We Found Love"
Jennifer Lopez ft. Pitbull – "On The Floor"
Justin Bieber – "Boyfriend"
Katy Perry – "Firework"
New Kids On The Block – "You've Got It (The Right Stuff)"
Nicki Minaj – "Starships"
Panjabi MC – "Beware Of The Boys (Mundian To Bach Ke)"
Shannon – "Let The Music Play"
Harmonix and Microsoft are also revealing that fans of the "Dance Central" franchise will be able to get even more chart-topping dance hits for "Dance Central 3" by pre-ordering or purchasing the game at launch from participating retailers whilst supplies last.
Bonus tracks in the UK include the following hits:
GAME Bonus Track: Lady Gaga 'Paparrazzi'
Amazon Bonus Track: Usher 'Euphoria'
Tesco Bonus Track: Lady Gaga 'Alejandro'
HMV Bonus Track: Usher 'Twisted'
Play.com Bonus Track: Usher 'Twisted'
Blockbuster Bonus Track: Usher 'Twisted'
Dance Central 3 is released on 19th October 2012, only for Xbox 360 Kinect.