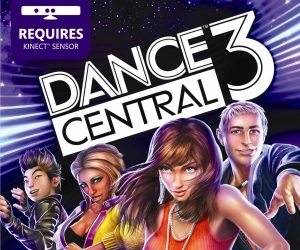 Harmonix have put together what is probably the best ever Dancing game experience in Dance Central 3 – and just like with their magnum opus Rock Band – they aren't going to sit back and let it stagnate.
The developers are always adding additional music tracks to their games, in order to extend the lifespan and to keep the tracklisting fresh – and Dance Central 3 will be no different, with a selection of new songs available every week in January alone.
On January 15, you'll be able to grab Pitbull's International Love and Hey Baby (Drop It to The Floor) – these can be bought individually or as part of a two-pack. On January 22, The Wanted's Glad You Came will launch. On January 29, it's Flo Rida's Let It Roll. And this week, on January 8, we havealready seen the release of Whip It by Nicky Minaj. Individual tracks cost 240 MS Points, while as previously mentioned, the two Pitbull tracks are available in a pack for 400 MS Points.
See details for the new tracks and their difficulty ratings below:
JANUARY 8
Nicki Minaj – "Whip It"
Choreographer – Marcos Aguirre
Difficulty – Legit
JANUARY 15
Pitbull ft. Chris Brown – "International Love"
Choreography – Kunle Oladehin
Difficulty – Legit
Pitbull ft. T-Pain – "Hey Baby (Drop It to The Floor)"
Choreography – Torey Nelson
Difficulty – Off The Hook
("International Love" and "(Hey Baby) Drop It to The Floor" will be available as singles for 240 Microsoft Points each, as well as bundled together as "Pitbull Pack 01" for 400 Microsoft Points)
JANUARY 22
The Wanted – "Glad You Came"
Choreography – Marcos Aguirre
Difficulty – Simple
JANUARY 29
Flo Rida – "Let It Roll"
Choreography – Ricardo Foster Jr.
Difficulty – Legit
See Whip It by Nicky Minaj in action below:
Dance Central 3 is available now for Xbox 360