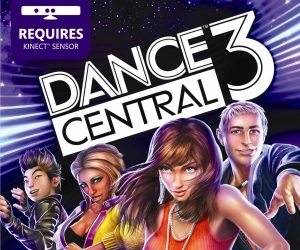 With the Dance Central series, Harmonix have created the most refined dancing experience on home consoles, featuring authentic choreography and top-notch motion tracking. Fans of the series rejoice, as the first batch of extra DLC tracks for Dance Central 3 have been announced.
The downloadable content will be delivered over the next couple of weeks, starting today with two new Usher tracks: Euphoria and Twisted (featuring Pharrell), with both of the tunes taken from Usher's latest album, Looking 4 Myself. These songs join the two tracks Scream and OMG that are already included in the retail release of the game, and they have all been fully choreographed by Usher's own choreographer, Aakomon "AJ" Jones.
And then, there is another song on its way to Dance Central 3 that many fans have been requesting – yes, that's right – Gangnam Style by South Korean sensation PSY is also coming to Dance Central. Releasing on Xbox LIVE Arcade and the Dance Central 3 in-game music store, the song will be available for purchase next week, on November 27. All three tracks will cost players 240 Microsoft Points each, or the two new Usher tracks can be bought together for 400 Microsoft Points as part of Usher Pack 01.
See Usher officially announce his new DLC for the game below:
Dance Central 3 is available now for Xbox 360