343 Industries Reveal "Joyride", the 4th Trailer Vignette for Halo 4: Forward Unto Dawn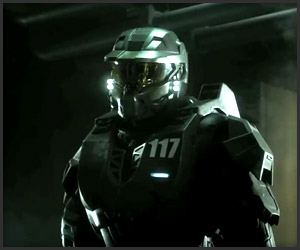 War may very well be Hell, particularly if you're up against a collective of over-zealous alien races dedicated to the complete and total annihilation of the human race, but, as the new trailer vignette for 343 Industries' live action web series Halo 4: Forward Unto Dawn shows, dicking around in a modded Warthog is its own reward. Even if you do get caught and keel-hauled for being a plonker.
Forward Unto Dawn will be shown on the Machinima Prime website, and follows the adventures of a group of UNSC cadets in a sequence of events leading up to the beginning of the human-Covenant war – when one of them will be inspired by a certain green-clad meathead to become the commanding officer of the UNSC Infinity, the ship that will later become one of the primary settings for Halo 4's new and improved multiplayer element.
This vignette, entitled Joyride, is the fourth of its kind, designed to drum up anticipation for Forward Unto Dawn until it launches next month and sets the scene for 343's upcoming Halo 4. Check it out below.
Halo 4: Forward Unto Dawn will premier on Machinima Prime on October 5th. Halo 4 will launch worldwide on November 6th.