Choose Your Tactics in 2K's New Interactive XCOM Trailer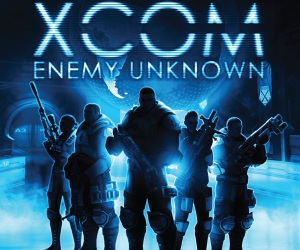 Aliens, eh? They never come down here just to bring us presents or compliment our hair. They always come down starting a ruckus, vapourising folk, abducting rednecks and messing with our DNA.
So thank god for the boys and gals of XCOM, ready to hit the frontlines at a moment's notice to defend us from the intergalactic menace determined to do all kinds of nasty things to our squishy bits. The titular heroes of XCOM: Enemy Unknown, the incredible upcoming squad-based strategy game from Firaxis and 2K Games, are highly-trained individuals with a huge variety of weapons, tactics and roles to play on the battlefield.
As you can tell from our recent video preview, XCOM: Enemy Unknown is an impressive beast boasting a vast array of options and tactics, and there are usually multiple routes to mission objectives. This massive new interactive gameplay trailer shows you some of the tactical choices you'll be making in the full game, and reveals some of the strategies necessary to take down your extraterrestrial foe. Check it out below.
XCOM: Enemy Unknown is due to be released for Xbox 360, PlayStation 3 and Windows PC in North America on October 9, with the European release following shortly after on October 12.