Free DLC Announced for Dragon's Dogma, Adds "Hard" Mode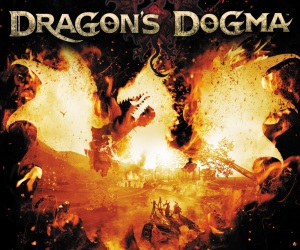 One thing you can't knock Capcom's Dragon's Dogma team for is a failure to support their product. Since day one there's been a steady feed of DLC to supplement the already-heaving gameworld, mostly in the form quest and weapon packs.
Now they've announced the advent of two new modes that will be downloadable for free: Speedrun Mode, which will challenge you to blast through the game as fast as possible for in-game rewards; and Hard Mode, which, as the name suggests, will up the difficulty considerably.
Even played on its default mode, Dragon's Dogma is a considerably hardcore RPG, and an almost perfect marriage between eastern and western RPG conventions. Topping out at anything between 40 and 80 hours, its already quite the epic before extra content.
Additionally to these two new modes, the first full expansion, Dark Arisen, is currently slated for a 2013 release, though it is yet to be concept-approved by Microsoft. We'll bring you more details as they become available.