Goldfinger Beckons You to Enter his Web of Sin in 007 Legends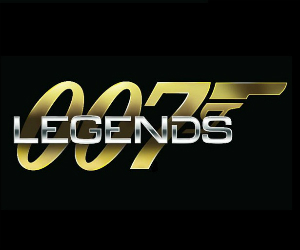 Activision are putting together a hitlist of great scenes from classic James Bond films for the new title, 007 Legends. The fifth film that will feature in the game has now been revealed as Goldfinger.
The game will feature a series of levels based on one film from each Bond actor, with the others announced being; Die Another Day (Brosnan), Moonraker (Moore), Licence to Kill (Dalton) and On Her Majesty's Secret Service (Lazenby) – along with a bonus sixth mission based on the upcoming new Bond film Skyfall featuring Daniel Craig.
However, for 007 Legends, we will see all the old missions played out featuring current Bond Craig, giving a new spin on all the classics. Locations and cars have been updated to reflect modern styles and technologies, but the Bond Girls, Bad Guys and plots are all lifted straight from the films.
Goldfinger sees Bond early in his career investigating Auric Goldfinger – a gold magnate thought to be behind a recent spike in gold prices – only to discover a larger plot to irradiate the entire Fort Knox gold reserve.   In order to thwart the plot, Bond takes action to infiltrate Goldfinger's headquarters with help from a questionable acquaintance – Pussy Galore.  Upon arrival at Fort Knox, 007 is tasked with defusing a nuclear bomb before it detonates, and the only thing standing between Bond and the bomb is Goldfinger's henchman – Oddjob – and his notoriously deadly hat.  Will Bond be able to defeat Oddjob?  Will Goldfinger's evil plans succeed?
Although it is a shame we won't see all the old Bonds back for the new game, it will be great fun playing through all of these classic and well-loved stories wiith updated tech and of course, the updated gameplay we have come to expect from recent Bond videogames. Keep tuned to GodisaGeek.com for a review later next month.
See the new Goldfinger trailer and images below:
[nggallery id=1062]
007 Legends will be released on October 19th for Xbox 360, PlayStation 3 and Windows PC, and later in the year on Wii U.