007 Legends Launches Today with New Trailer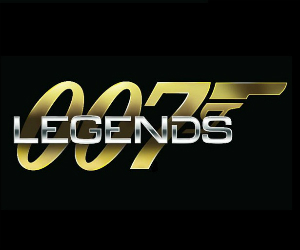 Activision are getting in on the James Bond fiftieth anniversary celebrations as they proudly release the latest 007 video games tie-in today, 007 Legends – a game which features playable levels from every different Bond.
Although Daniel Craig will be placed into the role of James Bond for the entire game, we feature a level that came from a Connery film, a Lazenby film, a Moore one, and both a Dalton and Brosnan film – as well as the bonus Skyfall-themed level. This level based on the latest film will be made available to unlock as downloadable content to coincide with the release of the feature film at cinemas, so that PlayStation Network and Xbox LIVE users will be able to get exclusive early access to the Skyfall mission on November 9th.
As well as Craig himself, we are treated to an extensive cast of past and present Bond film stars, such as; Michael Lonsdale as the villain from Moonraker Hugo Drax and Richard Kiel as his the intimidating Jaws, Naomie Harris as Eve from Skyfall; Toby Stephens as Gustav Graves in Die Another Day; and Carey Lowell as Agent Pam Bouvier in Licence to Kill.
The game looks set to combine the retro charm of the old films with the slick production values of the new ones – and it will be interesting to see how the two mesh together.
See the launch trailer below:
007 Legends is out now for Xbox 360, PlayStation 3 and Windows PC, and later in the year on Wii U.