007 Legends – Moonraker Mission Revealed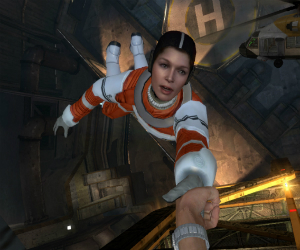 Activision and Eurocom have announced the classic Moonraker will be the first film to feature in the upcoming game, 007 Legends.
The 11th film in the James Bond series Moonraker is definitely a fan favorite, not least because of iconic villain, Jaws. Moonraker will be one of six Bond films to appear in the game, which will see an overarching plot somehow link them all together.
With the entire Bond library to pull ideas from it's hard to see how this game could go wrong, although we're not holding our breath just yet.
So Moonraker has taken the first spot, there are five more places up for grabs, which films would you like to see in the game?
[nggallery id=918]
007 Legends will be released on Xbox 360 and PlayStation 3 in autumn this year.