New Halo 4: Forward Unto Dawn Trailer Vignette: "Lectures"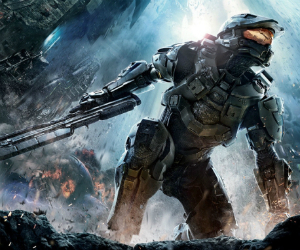 Microsoft and 343 Industries continue to whet our appetites for their live-action Halo 4 web-series Forward Unto Dawn with a fifth trailer vignette, this one entitled Lectures.
As with the previous four vignettes, it depicts UNSC recruits enrolled at the Corbulo Academy of Military Science as they go about their various training regimes leading up to their eventual posting when the Covenant decide to bring the noise to our doorstep.
In this snippet, General Black lectures his students on the ideals of "Insurrectionists", a collective who, in Halo's space-colonising future, believe that the Earth exists in the past and that they don't owe humans on other worlds anything. But as General Black points out – and as everyone will discover when the Covenant arrive in a glittering hail of laser-beams and planet-glassing plasma explosions – we're all in this together.
Halo 4: Forward Unto Dawn will premier on Machinima Prime on October 5th. Halo 4 will launch worldwide on November 6th.