Meet the Squad in Latest Trailer Vignette for Halo 4: Forward Unto Dawn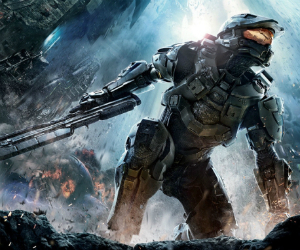 Meet the fresh-faced UNSC cadets at the Corbulo Academy of Military Science, in training for a war they don't even know is coming when the genocidal Covenant arrive to begin their religious crusade to wipe out humanity – and the human-on-human conflict against the "Insurrectionists" is set aside in order to face a lethal common enemy.
In this special preview vignette, each member of Forward Unto Dawn's young cast introduce themselves in documentary form, revealing secrets about themselves, their motivations for signing up, and their expectations of what is to come. If only they knew what we know…
Halo 4: Forward Unto Dawn is an upcoming live action web series that will follow the fortunes of Hastati Squad in the months leading up to the Covenant invasion of UNSC space, and a fateful meeting with a certain super soldier named John…
Halo 4: Forward Unto Dawn will premier on Machinima Prime on October 5th. Halo 4 will launch worldwide on November 6th.