Put Your LittleBigPlanet Creation Skills to Use and Become an Intern at Tarsier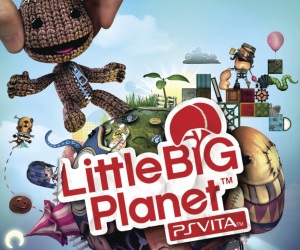 The amount of time that people spend on creating levels in LittleBigPlanet is staggering. Ever since LittleBigPlanet 2, and now with the release of LittleBigPlanet PlayStation Vita, gamers have had the opportunity to create incredible cinematics and fantastic shoot 'em ups/fighting games/whatnot- on top of the traditional platforming levels.
LBP Vita released last Friday and PlayStation is giving one lucky so and so, an opportunity to get their foot in the door of LBP Vita developer, Tarsier. Gamers have one month from the game's release to get familiar with the new minigame creation feature and submit, what they believe to be, worthy of an internship at Tarsier. Each entry will get assessed with a fine tooth comb by a crack team of judges, with Tarsier having the final say. The top 5 in entrants in each country will each get a special LBP branded notebook.
The overall winner will get flown to Sweden and spend one month with the team at Tarsier, turning their humble creation into some proper downloadable content.
Product Manager for LittleBigPlanet PlayStation Vita Elliott Linger said, "Gaming is an exciting and fast-growing industry but it can be tricky to get your foot in the door. This internship offers a whole month's experience at a great studio, all for creating an awesome minigame. We're expecting hundreds of entries and can't wait to see what players of LittleBigPlanet PlayStation Vita come up with."
It's simple to enter. Follow the instructions on the LBP Internship page and most importantly, be creative! This could be the start of something big for a budding developer. Get cracking.