Ubisoft Digital Day – Part 2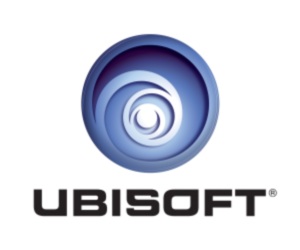 This is Part 2 of Ubisoft's Digital Day, which took place in Paris and held a number of unannounced titles. Part 2 is strictly about Ubisoft's mobile titles; all of which were surprisingly good.
Rayman: Jungle Run (iOS & Android):
Most people already love Rayman, and even if some people don't, they're about to change their minds for good. Rayman: Jungle Run has one of the most simple touch screen controls of all time. Instead of the D-pad, about 3/4 of the game uses only one button which makes the game probably one of the best smartphone and tablet games out there. Even though the "one-touch" controls sound way too easy, the game gradually increases the difficulty and has a spot on learning curve with some spikes for the special bonus levels. These can be unlocked by doing all the levels with a perfect run and by collecting all the Lums possible, receiving a "Tooth of the Dead". Upon receiving five teeth, the bonus level will unlock. Here, the challenge is to finish the level and, of course, doing so within the shortest amount of time. Rayman: Jungle Run has Game Center integration on iOS and GREE on Android. Rayman: Jungle Run will be a universal app and will be available on 20th September on both iOS and Android for £1.99.
Nutty Fluffies (iOS):
This game comes from the company that seems to have some of the most crazy and fun-loving employees out there. This company of course, is RedLynx. With the "Trials" games, the company successfully conquered the PC and XBLA platforms and by creating "Draw Race" and "MotoHeroz" for iOS, the company was about to do the same with the smartphone platform. So they created something totally different. Even though there are achievements, Nutty Fluffies is not about high scores, leaderboards or competition. It is about family fun, crazy fun and animals on a roller coaster. The game is very simple and has some great touch controls. The one-finger control is about going left or right but by swiping our fingers multiple times, the carts can go faster or a swipe left can apply the brakes for the duration of the swipe. Also, the characters are exactly what the title suggests, fluffy animals. There's not going to be any Game Center integration or leaderboards, as mentioned above, but there are hearts and coins to collect that can be spent on new tracks and character and cart customisation. There are approximately 30 levels and about 4 different worlds to play through but the replay value is reasonably high as by putting a different set of animals into the carts can have a totally different effect on the physics of the game. Of course, as this is a RedLynx game, the physics and the animations are perfect and have some great moments if our timing is not perfect. There's no release date yet but the game looked pretty much ready for release to us. What's better, Nutty Fluffies is going to cost you only £0.69.
Assassin's Creed Utopia (iOS & Android):
While Rayman: Jungle Run and Nutty Fluffies are the perfect for the "I'm-bored-but-I-have-only-five-minutes-to-play." occasions, Assassin's Creed Utopia is promised to give a more immersive experience on our mobile devices. The game is still in pre-alpha stage and it was quite visible. There's not much that we could call gameplay but the one fight that we saw looked a bit like any turn-based RPG. Bare in mind though that this will only be a small fraction of the game and it still has around three months purely for development before release. The whole idea behind it sounds brilliant as it will connect the story of Assassin's Creed 3 and Utopia with a brilliant "AC-style" twist. When the settlers left to America to create the most amazing cities and places to live; the dream embodied a Utopia for mankind. The game (as all Assassin's Creed titles) is based on historical facts and takes place just before Assassin's Creed 3. The interesting thing to see is that the game is promised to be a newer version of the Animus which means that the player, by playing Utopia, will be actually using the Animus. So while in all the Assassin's Creed games, the players were playing as Desmond who then accessed his ancestors' memories, now the player will be playing as him/herself and using the Animus directly.
The game will run with GREE which means that the game will be available on both iOS and Android. Also, thanks to GREE, the game will be a "cross-play" title. This means that iOS and Android users will be able to play with each other; the times when some people had only a couple of friends on iOS to play with because the rest of these friends owned an Android device (or vice versa) is  almost officially over. It is also important to note that the game is going to be a free-to-play title with optional paid content.
[nggallery id=1058]