Just Dance 4 is Available Right Now in the UK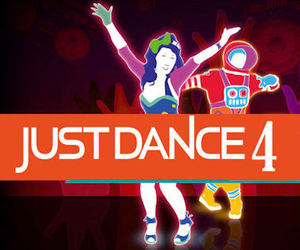 One of modern games' most successful franchises is back – Just Dance. The fourth instalment of the main series is out today in the UK on Nintendo Wii, PlayStation 3 (Move enabled) and Xbox 360 (Kinect Enabled). 40 new tracks are included for you to break a sweat including, Barry White's You're The First, The Last, My Everything and Will Smith's Wild Wild West…honestly, do you need anything else other than Wild Wild West…the answer is no.
There are brand new modes in the latest game in the series including Battle Mode and players can unlock alternate choreography for tracks. Just Sweat has been revamped for a more exhilarating workout, with new personalised programs and sessions. Just Dance 4 will be making its way to the Wii U, at some stage within the console's massive launch window, and there are a multitude of special features that are exclusive to that console, also.
Our review will be coming soon, but 'till then, have a gander at some images from the game and the launch trailer. I don't believe you need to wear illuminating garb whilst playing Just Dance 4, but it may help.
[nggallery id=1075]