Dark Souls "Artorias of the Abyss" DLC is Available Now!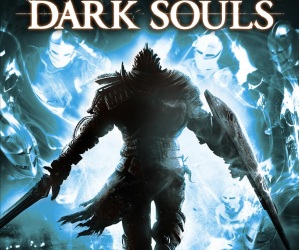 The first official DLC pack for From Software's punishing Action RPG, Dark Souls, is available to download now for Xbox 360 and PlayStation 3. PC users will already have access to it as it was included in the Prepare to Die Edition for PC earlier this year.
In it, you'll travel to the forests of Oolacile where a deadly evil is rising and preparing to engulf the land of Lordran. new enemies, new bosses, new weapons and new maps await any intrepid adventurer brave enough to return to the unforgiving gauntlet that is Dark Souls, but only the brave need apply. Legendarily difficult, Dark Souls will test even seasoned players in a gameworld where every move could be your last and every mistake is brutally punished.
For those console gamers who may have missed Dark Souls first time round, the Prepare to Die Edition (complete with the Artorias of the Abyss DLC) is coming to PS3 and Xbox 360 on Oct0ber 26th. Watch the trailer, below, for a peak at what awaits in the special edition.