Dragon Ball Z for Kinect Out Now – Grab some Free QR Codes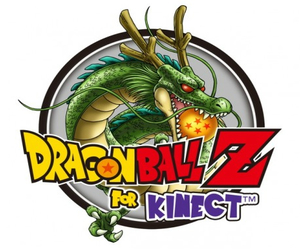 Namco Bandai have happily announced the retail release ofDragon Ball Z for Kinect – the motion-controlled fighting game for Xbox 360 Kinect.
Making full use of the Kinect sensor, Dragon Ball Z For Kinect will also support QR code functionality, allowing fans to hold up and scan special QR codes to unlock characters and power-ups in the game.
With 'Story Mode' and 'Score Attack' modes to choose from, players will experience the legendary story, battles and events of the Dragon Ball universe from a first-person perspective for the first time ever. The game's dramatic fights use anime-style camerawork, with success depending on the player accurately recreating their character's moves and attacks from key moments in the anime. The combination of CG cut scenes and unique controls lets players experience giant boss battles like never before, while the 'Score Attack' mode pits opponents against each other in ferocious 1-on-1 battles to decide the ultimate victor.
To celebrate that fact, they have also proivided this exclusive link, that will allow players to access some new QR codes that can be scanned into the game via the Kinect sensor, importing new playable characters into the game. The GodisaGeek review of the title will be up on the site very shortly, so stay tuned.
Dragon Ball Z for Kinect is now available throughout Europe and Australasia, exclusively for Kinect on Xbox 360.