Epic Announce the Launch of Make Something Unreal Live 2013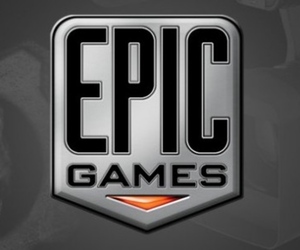 Epic Games Inc., the hugely successful developers of the Gears of War series and the incredibly popular Unreal Engine, have announced the launch of Make Something Unreal Live 2013, a massive game development competition that has awarded millions of dollars worth of prizes and jumpstarted many careers within the games industry over the past decade.
Epic will be accepting game pitches from all European students enrolled in full-time higher education until November 2nd, and those that make it to the shortlist will be tasked to use the UDK (Unreal Development Kit) to make games based on their pitches with the ultimate goal of winning a commercial Unreal 4 Engine license for PC digital distribution.
Interestingly, thanks to the involvement and backing of the Wellcome Trust, a global charity dedicated to making extraordinary improvements to human and animal wellbeing, all pitches must follow the theme of "Mendelian inheritance", the scientific theory of how hereditary characteristics are passed genetically from parents to offspring. Dr. Daniel Glaser, Head of Special Projects at the Wellcome Trust, said of the competition, "We're delighted to be involved with Make Something Unreal Live, and to support and inspire a new generation of games developers. The Wellcome Trust is committed to using games and gaming culture as a means of engaging people with science, working to network the talent and knowledge of scientists and developers and offering a range of funding schemes."
The competition will culminate at The Gadget Show Live in April 2013, where four teams of finalists will attempt to wow the judges with their pitches and new developments on the show floor twice a day. Epic Game's European Territory Manager, Mike Gamble, said, "MSUL is a fantastic way of discovering the brightest minds and the best ideas in the student development community. The competition enables tomorrow's stars to gain experience in every aspect of game development, from generating original ideas through to the pitch process, right up to a vertical slice of the gameplay experience."
For more information on how to take part in MSUL 2013, follow this link.