The Godcast: Season 5 Episode 10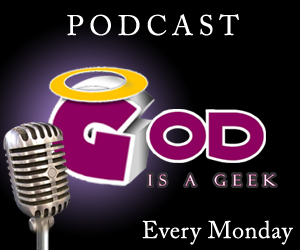 The three-piece returns to talk about games, games, games!
Lee has been playing the latest Professor Layton title, whilst Adam has been playing some Wonderbook and F1 Race Stars. Calvin on the other hand is still playing catch up and is now fully up to date with Telltale's The Walking Dead.
This week the weekly discussion is handed to Lee as the trio talk about Movie adaptations of video games, which as we all know, means some bad movies.
Remember, aside from just listening on this very page, we've made it easy to follow the show on as many devices as possible. You can subscribe via iTunes or Feedburner (for you Android users), or you can even listen to the podcast via Stitcher, the mobile internet radio app that we highly recommend. If you'd prefer a simple old-fashioned MP3 download, you can do so by right clicking here then selecting save file.
Show Running Order:
Professor Layton & The Miracle Mask – Review
The Walking Dead Episode Four – First 15 Minutes / Review
Sports Champions 2 – Review
Preview Focus: F1 Race Stars & Wonderbook
Weekly Discussion: Movie Adaptations of Video Games
News – The Journalist Integrity Battle