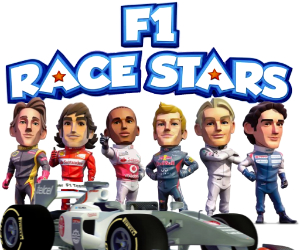 If you've read our review of F1 Race Stars, you'll know that it's a pretty fun, entertaining Kart-racer. Today sees the release of new content, in the form of India, China, Canada and Europe race tracks.
Available for Xbox 360 at 400 points right now, the content is available now for Steam and PlayStation 3 as well, priced £3.59, $4.99 or €4.49 depending on your location. These new tracks don't hit European PSN until January 9, but they're available in North America right now.
Below are the details for each course, some screenshots and a trailer!
Canada Track Pack: The Canada Track Pack presents players with the ultimate winter racing wonderland! Speed past snowmen, dodge grumpy groundhogs, race across a frozen river and more as the F1 RACE STARS get cool and crazy in Canada.
China Track Pack: Who will become the glorious leader in China? The China Track will see players join the cast of F1 RACE STARS in the electric East. From a Shanghai start, it's a race through ornamental water gardens and past a huge dragon statue that hides a surprise short cut.
India Track Pack: The heat is on in incredible India! In the India Track Pack, players must make their move through a mountain railway pass, overtake in the overgrown ruins and power through a palace's gardens and more.
Europe Track Pack: The Europe Track brings the F1 RACE STARS to Valencia. Race through a marina, slice and dice through the docks, speed across super-slippery ice and dodge flying tomatoes as the F1 RACE STARS speed through Spain.
[nggallery id=1195]
F1 Race Stars is available now for Xbox 360, PlayStation 3 and Windows PC