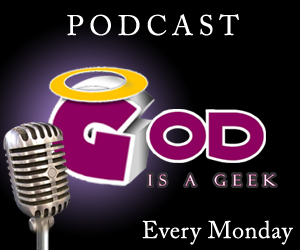 Join Adam, Calvin, Lee and Martin as they talk about lots of games, on this week's edition of The Godcast.
Last week, Adam discovered an iOS title called Punch Quest, which the team have jumped on and are playing, but the biggest game released recently is the one Calvin has been playing: Black Ops II. Martin also reviewed F1 Race Stars recently, so the discussion soon turns to Karting games, before Lee – for some reason – wants to talk about Super Mario World.
The gang have a chat about Nintendo's Wii U too, as that's coming out rather soon, but the main topic this week is the simple question: Are video games too easy, nowdays? Oh, and of course we discuss Spin the Bottle, too.
Remember, aside from just listening on this very page, we've made it easy to follow the show on as many devices as possible. You can subscribe via iTunes or Feedburner (for you Android users), or you can even listen to the podcast via Stitcher, the mobile internet radio app that we highly recommend. If you'd prefer a simple old-fashioned MP3 download, you can do so by right clicking here then selecting save file.
Show Running Order:
Punch Quest
Call of Duty: Black Ops II
F1 Race Stars – Review
Preview Focus: Nintendo Wii U
Weekly Discussion: Are video games too easy?