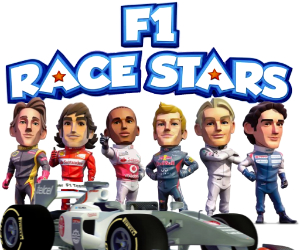 The delightfully cartoonish take on Sebastian Vettel, Fernando Alonso, Lewis Hamilton and others, has started shipping to stores in North America, whilst the game will release in the UK this Friday.
You can check out two new trailers that showcase some of the power-ups in Codemasters first ever kart racer, below. The videos take a shopping channel style slant where two products take prominence; KERS and Bottle Rocket. KERS is basically a boost power-up and Bottle Rocket allows drivers to thrust themselves forward on the track.
Codemasters has also revealed that you can pre-order the title at GAME and you'll grab a download code for an extra track that centres around the Spanish city of Valencia.
If you're intrigued by F1 Race Stars and want to know more, you only have to wait until 2pm GMT when our review of the game will be going live.
F1 Race Stars is set to release on November 16 for Windows PC (via Steam), Xbox 360 and PlayStation 3. The game is set to release at a later date for Nintendo Wii U