Mass Effect 3's Next Single Player DLC Has Been Dated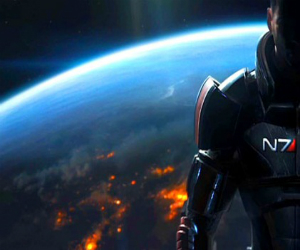 The Omega DLC has been outlined at New York Comic Con by Mass Effect 3 producer Mike Gamble. It will be coming to PC, Xbox 360 and American PS3 owners on 27th November for $15 (approximately £10) or 1200 Microsoft Points. PlayStation 3 players in Europe will probably see the content on the following day. This makes Omega the most expensive bit of DLC for the title, so far.
Everyone's favourite nightclub owner, Aria T'loak, is looking to reclaim Omega from the big, bad Cerberus. Originally, this expansion was going to be included in the final game, but will obviously be available as an add-on now.
At NYCC, it was also revealed that this will be the biggest piece of extra content for the game. It will apparently be "double the size" of Leviathan, which was the last piece of single player DLC for the game.
Source: Eurogamer