Take the Medal of Honor Warfighter Awareness Test – Featuring Darren Bent!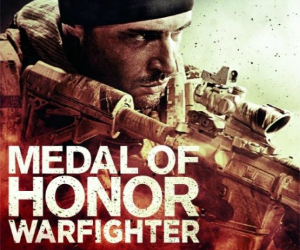 With just a few weeks to go until the launch of the next Medal of Honor game, EA have just released a special awareness test video featuring footballer Darren Bent. Check it out inside.
Medal of Honor: Warfighter seems to be slipping under the radar a bit, doesn't it? It's hardly surprising, what with the launch of two of the biggest FPS franchises just weeks away, MOH was bound to struggle for attention. EA knows it needs to fight back against COD and HALO, so how does it plan to do it? With over enthusiastic footballers, of course!
The video below is a sort of awareness test, one that you will be guided through by England and Aston Villa forward Darren Bent. He obviously really wants to be there, just look how happy he is. go on Darren, given us a smile. Please? No? Alright then.
We will be building up to the release of MOH: Warfighter over the coming weeks here at GodisaGeek, culminating in a review for you to sink your teeth into closer to the games release.