Third Party Wii U Pro Controller Gives Nod to the SNES
I think you're about to see the first item on your list to St. Nick. This is obviously made for the Nintendo diehards that grew up on, arguably, the greatest console of all time and I'm sure it will sell because of that.
IGN spotted that EB Games, a retailer in Australia, has listed a new Wii U Pro Controller that takes the Snes pad design and slaps it beneath the analogue sticks. Boom! Instant sales. This isn't coming from Nintendo themselves, though. The asking price ($48/approx. £30) is much lower than that of the official Nintendo one, but nothing is known of the quality.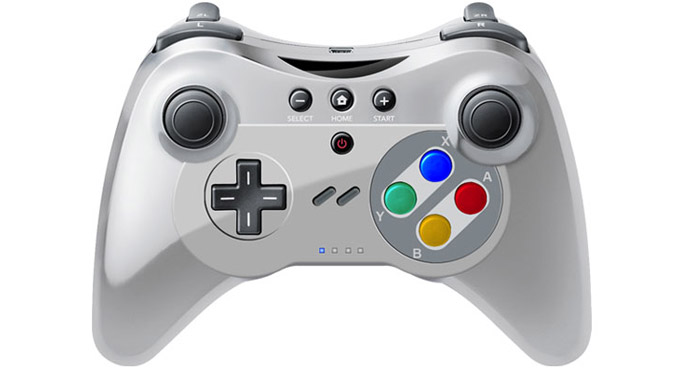 This hasn't been spotted on any other retailers' sites, but Australians can pre-order it and get it on Wii U launch day.
It may be pandering, but I can't help if I think it's pretty cool.