Surprise, Surprise – Sleeping Dogs Getting Zombie Themed DLC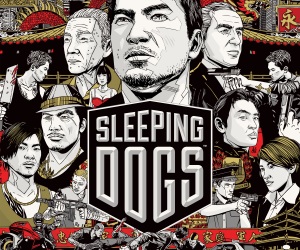 Since the Summer release of Square Enix's Sleeping Dogs, we've seen a smattering of downloadable content centred around racing and police missions. Now, in what will be the first campaign-based bit of extra content, Wei Shen will be fighting off the undead.
According to Kotaku, Nightmare in Northpoint will be simliar to the fantastic Undead Nightmare expansion for Red Dead Redemption from 2010. At New York Comic-Con, United Front Games said, "With the DLC, we feel we can explore other aspects of Hong Kong cinema". It's set to come out on the 30th October
We can all bash zombie themed DLC in games and say, "It happens way too often", but Undead Nightmare was absolutely terrific. If Nightmare in Northpoint has a similar tone and execution, this could be great. If it's like some other video game zombie expansions, it might simply be tired. For fans of the open-world crime drama, the wait won't be long.
Sleeping Dogs is available now on PC, Xbox 360 and PlayStation 3