First Worms Revolution DLC Coming This Week – All The Fun of The Fair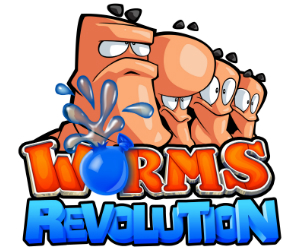 Roll up, Roll up – Team 17 have revealed details of the first downloadable content pack for Worms Revolution, The Funfair Pack lands this Wednesday.
Worms DLC has always been good for a laugh, adding a range of new and crazy weapons to an already mental mix of options sounds good to us. Team 17 will release the Funfair Pack for their latest Worms offering on Wednesday on XBLA, PSN and PC via Steam.
The pack will add five new puzzles, new weapons a stack of items and more;
The Worms Revolution Funfair Pack DLC includes:
New puzzle missions. Five new single-player puzzle missions.
Funfair theme. A stunning new Funfair theme for Worms™ Revolution that can be used in local and online matches.
4 additional weapons. Armageddon, Skunk, Napalm Strike and the brand new Knock-Out weapon.
Funfair Themed Customization. Two new trinkets (Burger and Ice Cream), two new accessories (Red Nose and Masquerade Mask), a new gravestone (Rollercoaster Track) and a new Funfair soundbank.
Voice Over Talent. Matt Berry reprises his role as Don Keystone, the unseen narrator who will guide you through the five new puzzle levels.
You can check out our review of the full game Here.
The Funfair Pack will be prices at 400MS Points on Xbox 360, £3.19/$4.99 Via PSN and £3.99 Via Steam.