Zone of the Enders HD Collection Arrives in UK in Late November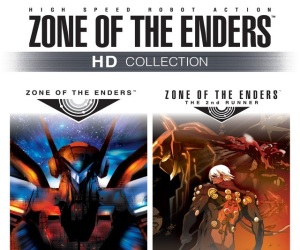 Hideo Kojima may be known for the husky, sneaky actions of a chain smoker, but lest we forget about the flying robots that shot some things in space. Zone of the Enders and Zone of the Enders: The 2nd Runner are being compiled in one collection for those who want to jump back in, or experience for the first time.
The games haven't appeared on any other console since their original releases on PlayStation 2 and Xbox 360 and PlayStation 3 gamers will only have to wait a month before getting to play the HD Collection on November 30. The collection also boasts a playable demo of Metal Gear Rising: Revengeance, which will grab a few people, no doubt.
At an event in Tokyo this year, Kojima confirmed work had begun on the third instalment in the series that will use Kojima Productions' new FOX engine. So, whether it's a refresher or a whole new series to you, you'll be able to jump in at the tail end of next month.
Zone of the Enders HD Collection is set to release on November 30 for Xbox 360 and PlayStation 3