FIFA 13 on PC Gets Patched, Coming to Consoles Soon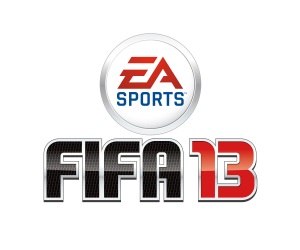 This past weekend, EA released a patch for the PC version of FIFA 13 to improve online multiplayer and career mode, whilst ensuring RVP isn't kicking around an invisible football.
All the details were listed on EA Forums by the game's Community Manager, which was then picked up by CVG. There is no confirmed date for when this update will be coming to Xbox 360 and PlayStation 3, but expect it in the near future. The full list of updates are below.
Online Connectivity in the Arena when loading an Online Seasons match. 
The rare occurrence of the ball becoming invisible during gameplay. 
Audio commentary of player names when the game is set to Czech, Hungarian, Italian, or Polish. 
Connectivity after selecting a position on Online Team Play and Clubs. 
Pass responsiveness in the Passing 'Skill Challenge' Skill Game. The leaderboard for this specific Skill Game has been reset due to a scoring glitch. 
Rare cases of physics elasticity when two players collide. 
In: Ligo Do Brasil, Vasco Da Gama and Palmeiras get authentic kits and team names. 
Authentic kits for Botafago in Ligo Do Brasil. 
Visibility of the radar, indicators, and scoreboards in offline matches after playing in Online Team Play.
Stability of FIFA Ultimate Team during single player tournaments. 
Softlock when playing a friend in FUT. 
Crashing in Pro Clubs kit selection screen. 
Replays saved to web will not overwrite previously save replays. 
The full list of Career Mode changes include;
Stability when editing a Virtual Pro if the squad is full. 
Stability when the loaning team rejects the loan buy of a transferred player at the end of a season. 
Player contracts increased by 1 did not take effect in player's profile. 
Penalty Kick Takers can be selected prior to a penalty shootout when playing as a Manager. 
Continuation of player stories after the player is transferred/sold. 
General stability during gameplay.
The big dog in terms of football games has led to many amusing YouTube videos featuring crazy ragdoll physics and the like, but it isn't so funny when matches are dropping at the 88th minute and you're 3-0 up. As soon as we get word on when the patch is coming to 360 and PS3, you'll be the first to know!
FIFA 13 is available now for Windows PC, Mac, Xbox 360, PlayStation 3, PlayStation Vita, PlayStation Portable, PlayStation 2, iOS, Android and Nintendo Wii. The game is set to release on November 30 in Europe and November 18 in North America for Nintendo Wii U