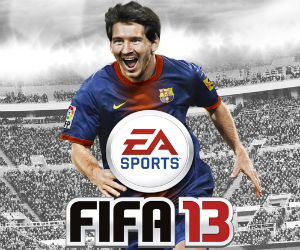 EA have released a new trailer specifically for the Wii U version of FIFA 13, which shows off how you'll use the Wii U Gamepad to make tactical changes, take free-kicks and much, much more.
Despite rumours that the Wii U version won't be anywhere near the current Xbox 360 and PlayStation 3 version of the game (as was the case with the latest Vita version), it's still quite exciting to see the way this new controller will work with the game.
We're interested in your thoughts on this though, will you be grabbing FIFA 13 for the Wii U. Let us know if you already own the 360 or PS3 version (we expect you do, everyone bloody does!), and if that makes a difference to whether you'll grab this new version.
Check the trailer out, below:
FIFA 13 for Wii U will be released on November 18 in North America, November 30 in Europe.