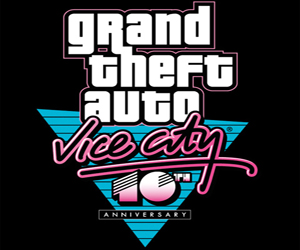 Back in late October, we made a lot of you feel really old when we told you that Vice City came out 2002. However, all of you old farts can now relive Tommy Vercetti's Grand Theft Auto tale on mobiles, come December 6.  The game will cost £2.99 on the App Store for iOS users and £3.72 on Android's Google Play marketplace.
Vice City's also been updated for its anniversary release. Character models and lighting effects have been given a bit of new sheen, gunplay is said to be more precise and there is native support for Retina display devices.
iOS and Android users will get to experience Rockstar's take on Miami on a whole host of devices, which Rockstar have outlined, below.
Apple iOS Devices: iPad, iPhone 4, 4S & 5, iPod touch 4th & 5th Generation 
Android Phones: Motorola Razr, Razr Maxx, Razr Maxx HD, Motorola Atrix, Motorola Photon, Motorola Droid Bionic, HTC Rezound, HTC One X, HTC One S, HTC Evo 3D, HTC Sensation, HTC Droid Incredible 2, Samsung Galaxy Nexus, Samsung Nexus S, Samsung Galaxy Note 1 & 2, Samsung S2, Samsung Galaxy R, Sony Xperia Play, Sony Xperia S, P, T & TL, Sony Walkman Z Series Media Player, Samsung Galaxy S2, Samsung Galaxy S3, Google Nexus 4 
Android Tablets: Acer Iconia, Asus Eee Pad Transformer, Asus Eee Pad Transformer Prime, LG Optimus Pad, Medion Lifetab, Motorola Xoom, Samsung Galaxy Tab 8.9 / 10.1, Samsung Galaxy Tab 2, Samsung Galaxy Note 10.1, Sony Tablet S, Sony Tablet P, Toshiba Thrive, HTC Flyer, Google Nexus 7, Google Nexus 10
More Vercetti? Sign me up.
Grand Theft Auto: Vice City 10th Anniversary Edition will be released on December 6 for iOS and Android