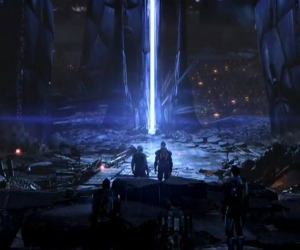 Mass Effect 3 may not have been the game-changing epic that some fans were hoping for, but you know that isn't going to stop gaming powerhouse Electronic Arts from releasing a sequel – and developers Bioware have already confirmed that the game will run on the Frostbite 2 engine from DICE.
The Executive Producer on the Mass Effect series Casey Hudson already came out and asked what fans would want from Mass Effect 4, so its no surprise that the game will be coming – but we just didn't expect any details of the title quite so soon. Bioware Montreal Studio Director Yanick Roy has been the man to speak out – as reported by VG247 – and he promises that the game will be respectful to the games that came before it, rather than tearing up the rule book – not wanting to disappoint existing fans of the series.
One of the main points that he touches on in his latest blog post on the official BioWare site is that the game will make use of a lot of the game features developed already for Dragon Age 3, and will use the new Frostbite 2 Engine – although they promise that it won't simply become a first person shooter. He also goes on to say that the game will be a co-production between BioWare Montreal and the original Edmonton branch who always handled the game in the past, including the figurehead for the series Hudson.
"There is really not much I can tell you about the game right now, except that it will be built with the amazing technology of Frostbite acts as foundation, enhanced by many of the systems the Dragon Age III team has Already Spent a lot of time building… The other thing I can tell you Is that, while it will be very respectful of the heritage built over the course of the first three games, with the original trilogy now concluded and the switch over to a new engine, we are exploring new directions, both gameplay and story on the fronts… You can still expect the pillars for the deductible is known to be fully intact though, including diverse alien races, a huge galaxy to explore, and of course rich, cinematic storytelling."
I think most fans of the Mass Effect titles will still be a little sceptical of any future games, but as long as they begin their own story arc and leave the previous Shepherd one well enough alone, there is no reason why more tales cannot be told within the rich universe that Bioware created in the games.
Bioware are taking on new staff for the project now, so expect more news on the game next year.