Mass Effect Trilogy on PlayStation 3 Finally Dated by BioWare and it's Coming to Europe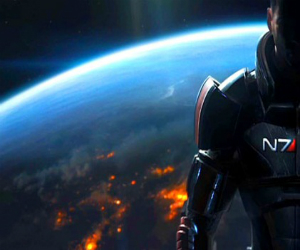 Many were astounded to learn the Mass Effect series was being bundled into one retail package, this early after Mass Effect 3 had come out. They weren't complaining, just pretty surprised. PS3 owners were left in the lurch with regard when the compilation would be coming to their system whilst Xbox 360 and PC owners in the US received release dates.
"We began work on Mass Effect Trilogy in earnest last April", External Producer at Bioware Edmonton Ryan Warden said on the BioWare Blog. The PlayStation 3 port of the original Mass Effect has been outsourced to developer Edge of Reality – the team that ported the original set of THPS games to N64. Also, those who will be purchasing the PS3 ME Trilogy have a release date and, thankfully, it's coming to Europe for all platforms. Xbox 360 and PC players will be getting the game in Europe on November 9.
The PlayStation 3 version is coming to North America on December 4 and December 7 in Europe – a full month after Xbox 360 and PC. In terms of DLC, Bring Down the Sky is included in the original game, Mass Effect 2 will be just as stacked as it was when it originally came to the system in 2011 and the online pass is included with Mass Effect 3.
Ever since Mass Effect Trilogy was announced, DLC was a massive talking point. The PlayStation 3 edition is definitely a little bit more definitive as Mass Effect 2 has such incredible content like Lair of the Shadow Broker, whilst the Xbox 360 and PC versions are lacking in that department.
Mass Effect Trilogy is set to release on November 9 in Europe and November 6 in North America for Windows PC and Xbox 360. It is set to release on December 7 in Europe and December 4 in North America for PlayStation 3