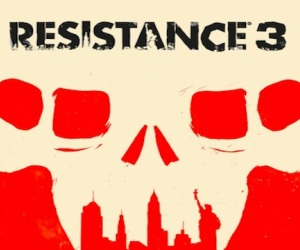 Its been a staple of PlayStation's current-gen system – and even had a Vita spin-off called Burning Skies – since day one. On December 5, US PlayStation Blog has confirmed that North American PS3 owners will be able to pick up Resistance Collection in all good shops that stock video games and even some rubbish ones as well.
The collection packs in Resistance: Fall of Man, Resistance 2 and this year's release, Resistance 3. Along with that, the following DLC will be included in the set;
Resistance 2 Aftermath Multiplayer Map Pack
Resistance 2 Skin Bundle
Resistance 2 Wraith Skin multiplayer weapon
Resistance 3 Brutality Pack
Resistance 3 Survival Pack
At this time, there's no word on a European release date. The EU region hasn't received all of these PS3 Collections that have released across the water, so it's difficult to say whether this will make its way to PAL PlayStation 3s.
Resistance Collection will be released on December 5 in North America for PlayStation 3