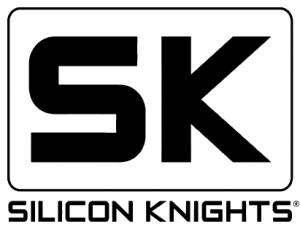 Silicon Knights just can't catch a break.
After their credibility went to the dogs thanks to the (arguably self-inflicted) failure of Norse-flavoured sci-fi RPG Too Human, and subsequently losing a string of games to development hell (including Siren in the Maelstrom and The Ritualist), their latest  release – the risable X-Men: Destiny – flopped and faded into obscurity with very little ceremony. And now, to top it all, they've lost a counter-suit by Epic Games and been ordered to hand over $9 million in compensation and legal fees, as reported by VG247.
It all began in 2005 in Silicon Knights' own house, when they attempted to bring a suit against Epic claiming that the Unreal 3 Engine they were using on license didn't work. The case flopped and the counter-suit stung Silicon Knights for $278,000 in costs, in addition to $2.1 million in attorney's fees and a whopping $2.3 million in "prejudgement interest".
The $4.7 million is tied into the total figure, alongside the $4.5 million in damages that Silicon Knights have been ordered by a North Carolina judge to pay Epic Games for breach of contract, copyright infringement and misappropriation of trade secrets after Epic Games' counter-claim that Denis Dyack's company wilfully copied large portions of the Unreal code for their own private use. Despite going to great pains to hide the evidence of their misconduct, Silicon Knights were rumbled by Epic's team of attorney's who put a great deal of effort into exposing what amounts to corporate theft.
The order is a huge blow to the already-ailing Silicon Knights, whose own credibility took a bullet to the head in 2008 when, after spending over a decade in development, their sci-fi action-RPG Too Human flopped in spectacular fashion after CEO Denis Dyack issued a statement that fans could "own" him if the game failed to impress. A host of issues and bugs plagued Too Human and critics and consumers alike leapt to tear it apart, perhaps as more of an attack on Dyack's over-confidence (which some perceived as arrogance) as the actual game itself.
The future of Silicon Knights (who once rose to fame after creating the Legacy of Kain franchise) is in question now more than ever, but it's fair to say that they'll need nothing short of a miracle to pull them back from the brink.
You can read the case documents here for a further insight into exactly what happened.