Bioshock 2, Mortal Kombat, Guardians of Middle Earth and Jet Set Radio Among Playstation Plus' Free January Games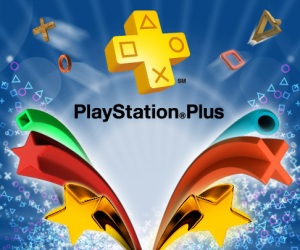 Yet again, PlayStation Plus is bringing the thunder in January, as announced on PlayStation Blog. Thunder AND games (WARNING: Thunder may not be included). Firstly, coming to the service on January 2 is Bioshock 2. For those that are looking to either brush on their Bioshock knowledge, or revisit Rapture before heading to Colombia in Bioshock Infinite, the FPS that places you in the role of the original Big Daddy will be available for PS Plus subscribers, for absolutely nothing.
Also joining Bioshock 2 on January 2 will be the recently released Lord of the Rings MOBA Guardians of Middle Earth, and the PlayStation 3 version of last year's Mortal Kombat reboot. Those in Germany and Australia will be getting Gotham City Impostors in place of Mortal Kombat because of regional rating issues.
With regard the Vita, January 16 will see Jet Set Radio come to PlayStation Plus, and The Pinball Arcade will be arriving on the service on January 23.  On top of that, from today until January 9, a one year PlayStation Plus subscription will cost£29.99/€37.49 – a 25% discount. If, for some silly reason, you still haven't jumped on this bandwagon, jump for God's sake. You'll never look back.