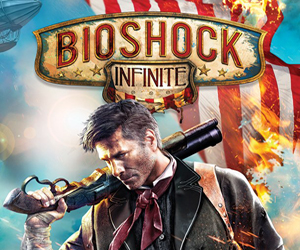 There aren't many game playing human beings out there that lack enthusiasm for Bioshock Infinite. Whether it's even a hint of intrigue, everyone's interested in Irrational Games' next offering in the Bioshock universe.
Today, 2K Games has posted the first five minutes of the game to their YouTube channel, which you can watch below. It goes without saying that there are spoilers within, so if you're trying to go dark on Infinite, don't watch it. For those that do have a gander, you're in for a treat.
Damn, this game looks so pretty.
It wasn't too long ago that Bioshock Infinite was delayed…again. This appears to be the final delay, though. I think it's safe to assume that fans of the series will get to play the following sequence in March of next year.
Bioshock Infinite will be released on March 26 for Windows PC, Xbox 360 and PlayStation 3