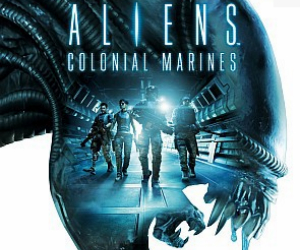 If you're easily offended, you probably shouldn't watch this trailer. There isn't anything graphic in it, per se, but if swearing hurt your ears, you won't like it. It's not like the Aliens: Colonial Marines trailer is littered with curse words, but it does contain some that could make you feel uncomfortable.
Now that's out of the way, ya know what I love? – Swear words! When used in a manner that adds some gravity to proceedings, there's nothing like a good f-bomb. For instance, my favourite quote from the trailer below is;
"We're fighting for the title of baddest motherfuckers in the galaxy, and that's a battle I intend to win!"
You couldn't get any more action movie cheesier than that, and I love it! Check out the trailer for Gearbox and SEGA's upcoming title, below.
Aliens: Colonial Marines will be released on February 12 for Windows PC, Xbox 360, PlayStation 3 and Nintendo Wii U