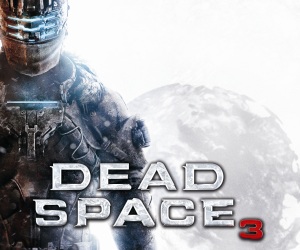 We reported  a while back that Dead Space 3 will feature Kinect support, and now we've got the latest trailer to show it in action.
If we're frank, the whole "Better with Kinect" slogan is arguably a little optimistic on Microsoft's part, but there are games out there that are well-suited to voice commands. Mass Effect 3, for example, works great with the 360's motion-sensing, voice-activated controller. But Mass Effect 3 is very much an action game, and it's yet to be seen just how such technology will work with a series as scary as Dead Space.
Although it seems that EA are determined to dilute the Dead Space franchise as much as is required to make it appeal to every single person on the planet, credit still has to be given to developers Visceral Games for managing to maintain the scares in Dead Space 2, even if the multiplayer was a God-awful mess. But just how will Dead Space 3 stack up? We've already seen slightly worrying trailers featuring a lot of wide open spaces, actual co-op for the whole campaign, and now this – shouting commands at the TV to reload, switch weapons and find your next objective. We don't mean to sound cynical, but how does shouting out voice commands while sitting next to a buddy – also shouting, we hasten to add – increase the immersion in a sci-fi horror like Dead Space 3? We don't know, but the people in this new trailer certainly feel that it's a benefit, and if you're playing online it may have a greater appeal.
In the 3 minute promo, executive producer Steve Papoutsis talks us through the finer points of using Kinect commands with Dead Space 3, the first game to ever use Kinect with a co-op functionality (although it's not really much different from using voice commands on AI teammates if we're brutally honest). Anyway, check out the trailer and make up your own mind – we're fairly sure that with or without co-op, Visceral will produce something excellent come February.
Dead Space 3 will be available in Europe on February 8 on Xbox 360, PlayStation 3 and Windows PC.