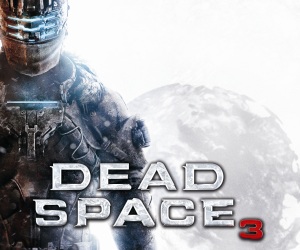 Dead Space 3 will be released to the public at the end of the week for Xbox 360, PC and PlayStation 3, and to help build the anticipation slightly more Visceral Games have put together a series of Behind-the-Scenes videos.
Entitled Dead Space Journey Through Terror – this video documentary series will reveal how the Dead Space games have evolved and developed through their life cycle, and how the team at Visceral puts the game together. This will be a four-part series, and the first two parts can be found at the end of this article.
Episode one is called Isaac Clarke's Journey, which recounts the story so far for the series, and focuses on how the team goes about crafting the storyline for a Dead Space game. Episode two is The Art of Scares, where it focuses on how to create a scary horror title, utilising lighting effects in environments and looking at the bad guys from the series, the Necromorphs. Finally, episode three looks at the core gameplay features in Dead Space 3,
Stay tuned for episodes three and four soon. Be sure to see what the game is really like in our full review here.
See both episodes one and two of this series below:
Dead Space 3 will be released on February 8 in Europe and is available now in North America for Xbox 360, Playstation 3 and Windows PC.