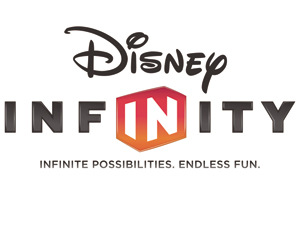 About a week ago, it was revealed that Skylanders has earned Activision quite a lot of cash. Shock developments, I know. Well, now Disney want a piece of that pie as Disney Infinity will follow a similar model. The Disney Interactive title will come to consoles, mobile and there'll even be an online version.
MCV reported that the game will encompass a big slice of the Disney universe and incorporate many of the franchises we know so well. The Marvel, Star Wars and The Muppets don't appear to be in Infinity from the get-go, but if this has legs, there's a possibility they'll be added after the game's release.
Once Disney Infinity comes out, the first three figure packs that will be available focus on Pirates of the Caribbean, Monsters Inc and The Incredibles. Toy Box mode will allow players to put Disney characters up against each other in races and other such things. On top of that, there's a level editor, but we don't know how deep that will go. At the special unveiling of the game, Disney Interactive boss John Pleasants said,
"We planned to do something special in gaming consistent with the pioneer spirit of this company." 
Disney Infinity comes to nearly every console imaginable in June and the starter pack includes Mr. Incredible (The Incredibles), Sully (Monsters Inc.) and Jack Sparrow (Pirates of the Caribbean). The game will also come with Disney's own Portal of Power called, the Infinity Base.
Call me a child, but this sounds cool. Skylanders isn't just successful because of it's marketability to kids, though. If Disney are looking for a real hit, this title can't be throwaway. Let's hope there's some depth to Disney Infinity.
…I can't believe I got through this whole article and didn't say, "to infinity and beyond"…Oh no, I just did it, didn't I?
[nggallery id=1212]
Disney Infinity will be released in June for Windows PC, Mac, Xbox 360, PlayStation 3, Nintendo Wii U, Nintendo 3DS and Nintendo Wii